Step into a world of festive delight with our exclusive Christmas Store, tailored to meet all your B2B business needs.
From our exquisite range of hampers to our captivating assortment of corporate gifts, our reliable team of specialists will source any Christmas product you need, managing the whole process for you, making it stress-free and within budget. We have 10+ years of experience in doing what we do, and we're passionate about giving our customers a great experience every time, that's why our customers rate us 4.9/5 on Google!
If a product exists, we will source it for you!
Questions? Ready to place an order? Send us an enquiry with your requirements today.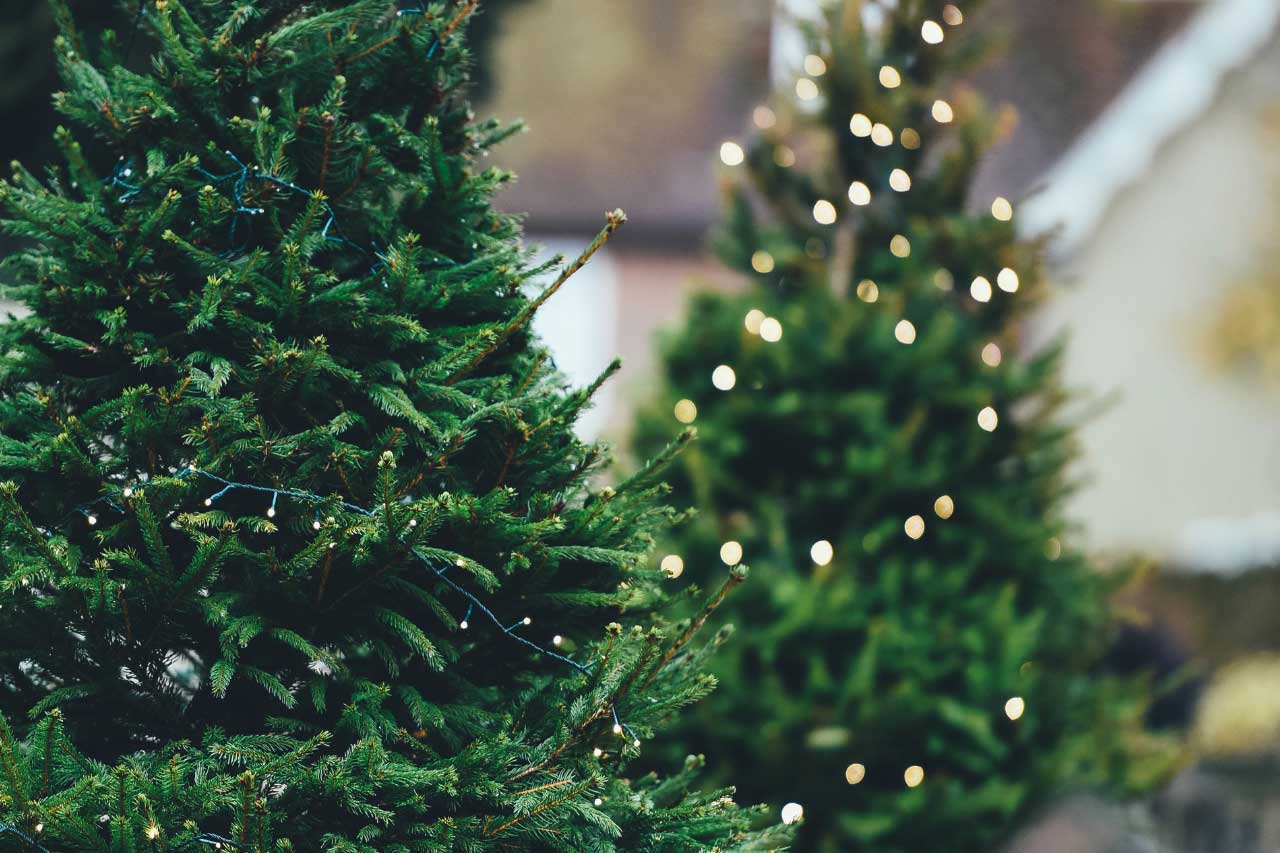 Christmas Trees

Transform your office into a winter wonderland of productivity and joy – order your Christmas tree today and infuse the holiday spirit into every corner of your workspace!
Contact us to place your order.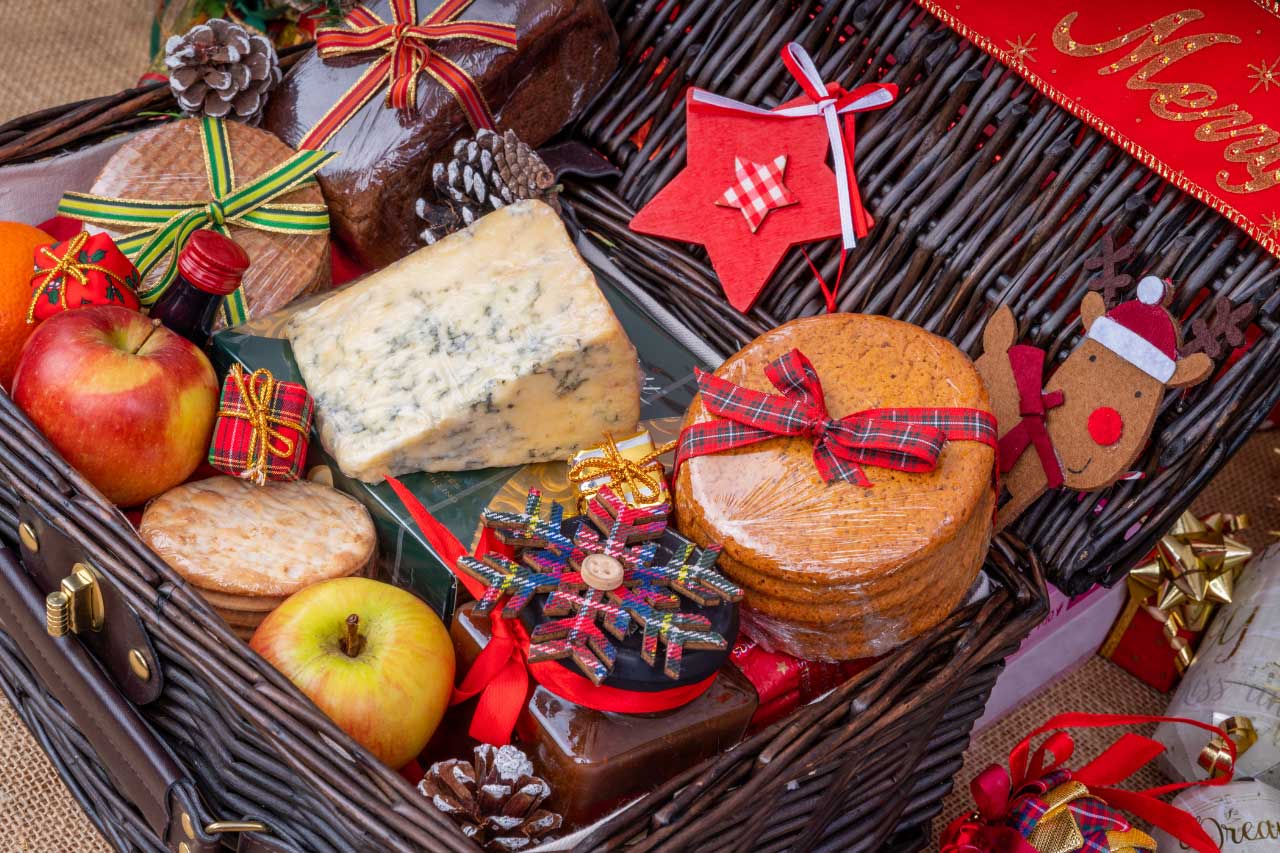 Hampers for every budget

Spread the holiday cheer and strengthen your business relationships with our exquisite Christmas hampers – the perfect gesture to show appreciation to your valued clients and partners.
Drop us a message to place an order.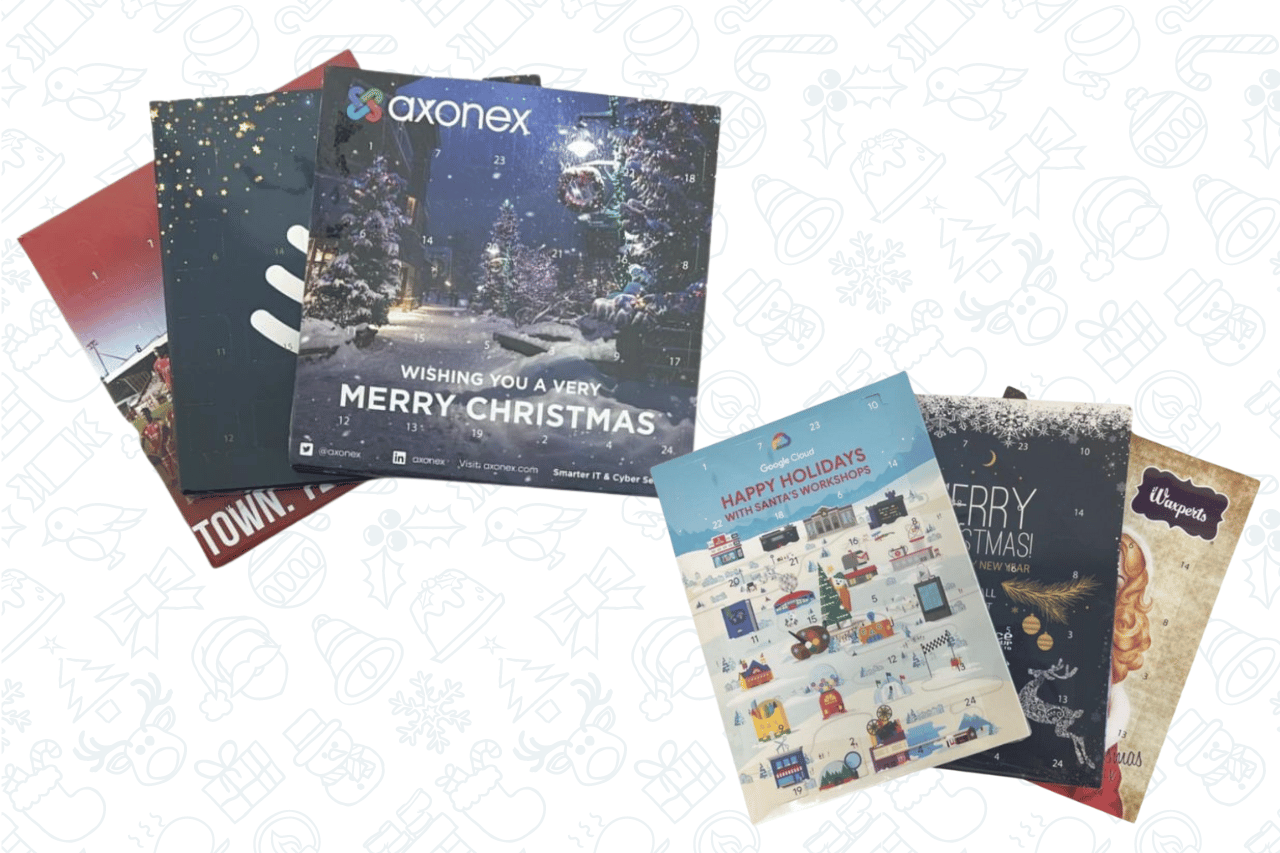 Desktop Advent Calendars

Count down to Christmas with joy every day with our Christmas advent calendars! Filled with 24 milk chocolates (50g), the outer packaging is printed in full colour all over. Shrink-wrapped as standard. Can be supplied packed into mailing cartons. Traditional options also available.
Contact us to place an order.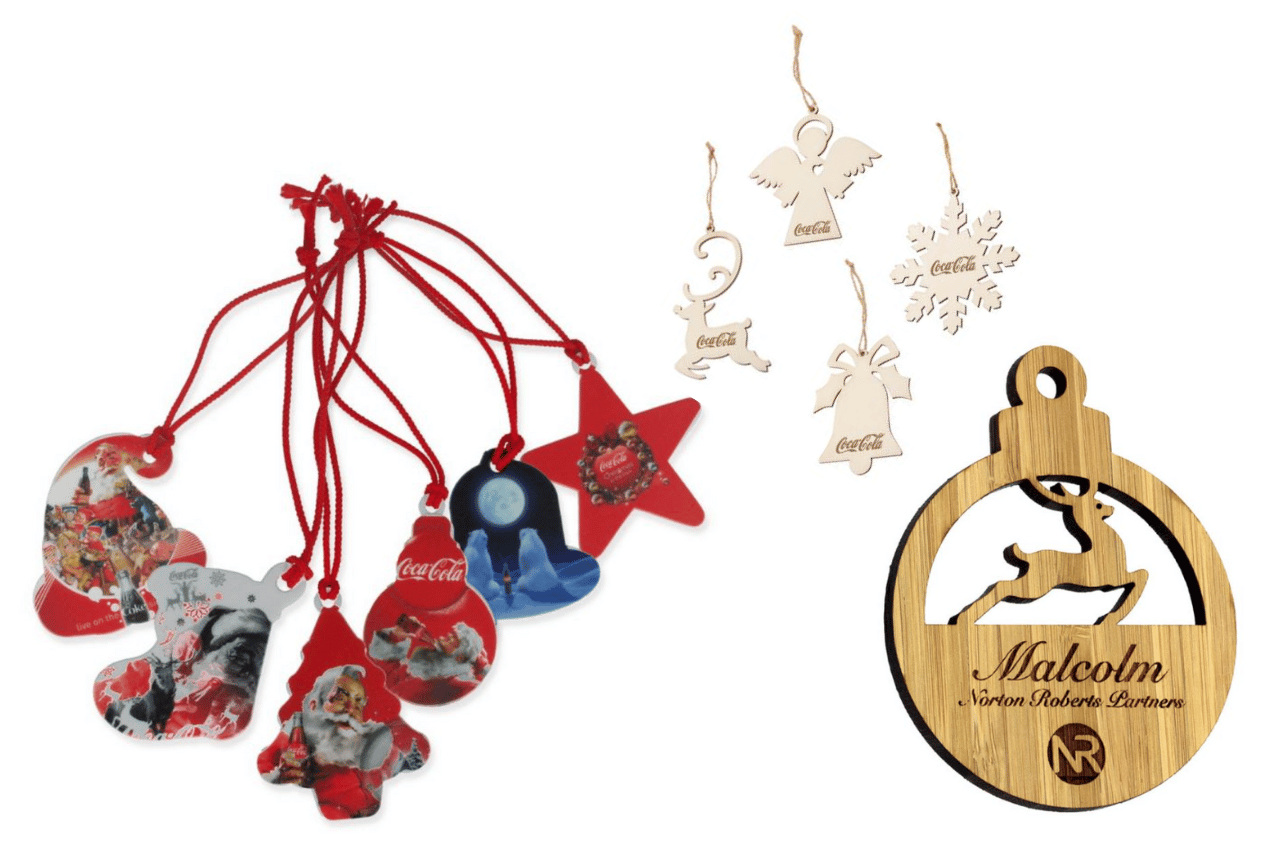 Branded Christmas decorations

Looking for the perfect branded gift? Get your logo onto our Christmas tree decorations, perfect for a corporate gift with some personality!
Buy decorations now.
I give suppliesweb 5 stars because I feel that's the level of service I've received in the 5 years + that I have used this company. I watched this company grow over the years and their service to us at HGF Ltd hasn't faltered. I give kudos to this company, their staff and one member of staff in particular who in my estimation is a credit to the suppliesweb team, Kirstie Anderson. She's always pleasant, cheerful and very helpful when dealing with any issue/s I might have, she's excellent with sending updates to me on items that are delayed. Please forward my gratitude to her and her work ethics.
Within the last year we experienced a few difficulties with our previous supplier, and so we decided to make a change. Supplies web from our first interaction have been nothing but friendly and helpful, they make an extra effort and it really is appreciated. I look forward to working with them for the years that are to come.
The service we received from Supplies Web was excellent. Very professional and always went the extra mile to make sure our needs were met. Would highly recommend this company.
Supplies Web have been the best stationery supplier that a company could ask for. The customer service is outstanding, no matter how difficult my query is, they find a way to suit my needs. Every delivery comes super quick and sometimes they add complimentary gifts which are very thoughtful. They are an amazing, reliable, friendly, and helpful supplier and you cannot get any better. Highly recommend.
Supplies Web have been a supplier of ours for a number of years. Their customer service is exceptional, the team are friendly and always on hand to help. The products we order are always priced competitively and arrive swiftly. If you can't find what you are looking for on their website, simply send them an email and a member of the team gets back to you almost immediately. We would highly recommend their service!
Quick service and good quality, if you cannot order on their website send them an email and they are straight on it.
great company!! they identified my needs and managed to reduce costs by 20% as well as providing everything quicker than my previous suppplier. highly recommended.
Excellent company, swift delivery, good prices and outstanding customer service. Would highly recommend for all stationary needs and more!