COMMITTED TO DOING
We are committed to looking after our people and the communities we are part of. From working with like-minded suppliers, fundraising for local charities or even donating a tonne of food to nearby foodbanks, at Supplies Web we are committed to acting locally while thinking globally.
Here are some of our community initiatives:
Toner/cartridge Recycling Scheme
We run a toner/cartridge recycling scheme where you can send us any used toner that's ready to go to waste. Instead of going into landfill, we recycle them and the money we make from them goes directly to a charity of our choice. In 2022 we proudly supported 
The Horse Trust
 and 
raised £204.90 for them.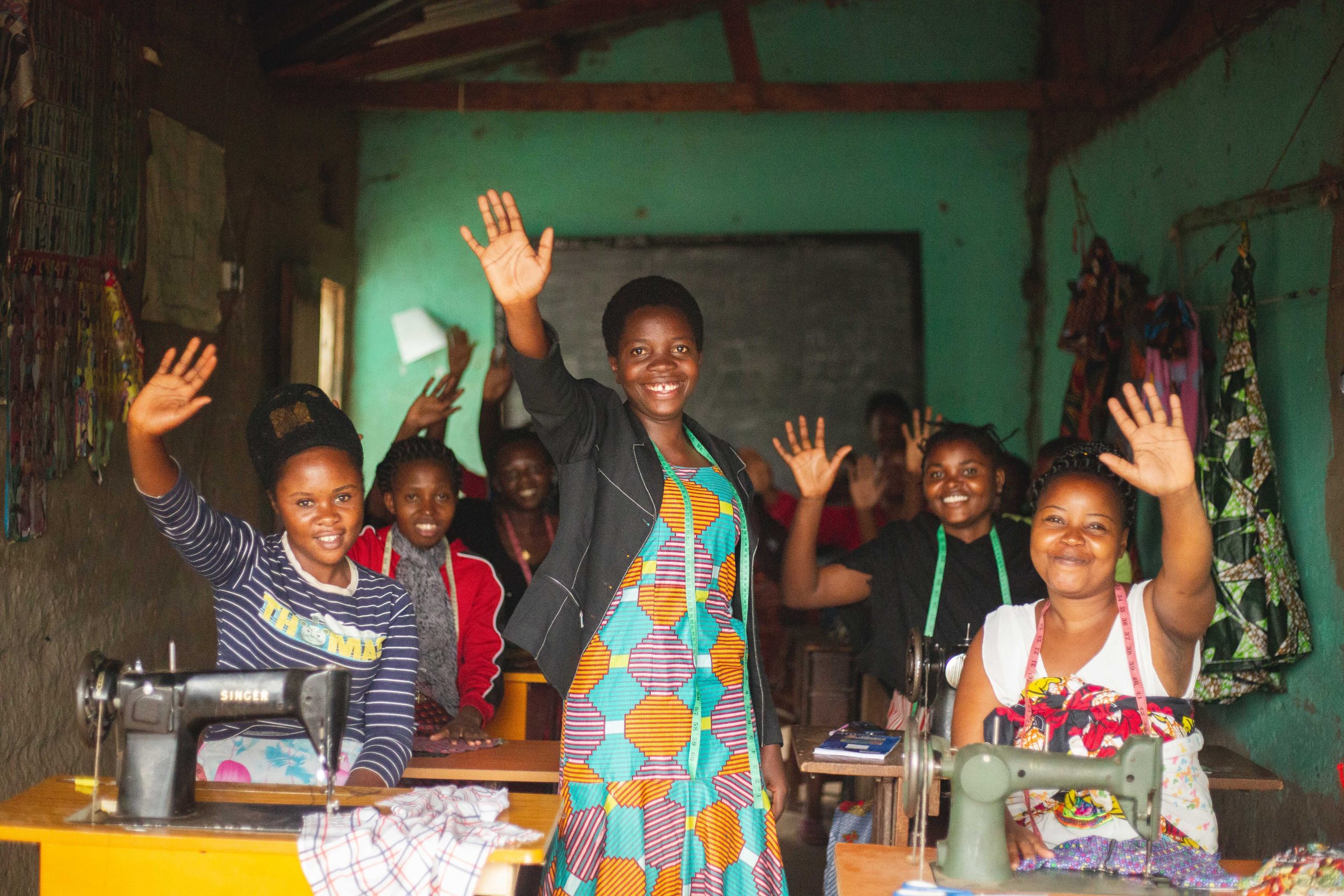 In 2023, we are proudly supporting Workaid –
 a charity based in Chesham, Buckinghamshire empowering young people in Africa (and the UK) to help themselves by developing the skills and knowledge needed to find gainful employment or start their own business. They do this by refurbishing donated tools to a high standard and shipping them to training centres and self-help organisations.
We also run regular fundraising activities for causes close to our hearts – whether it's a bake-off for Breast Cancer or a Macmillan Breakfast.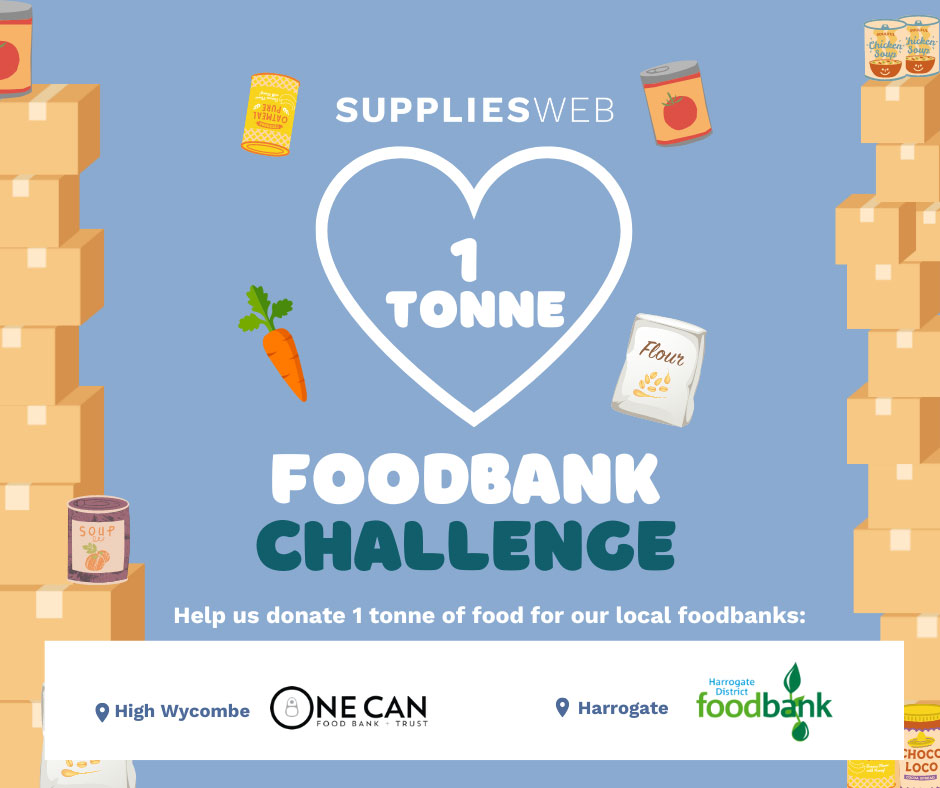 1 Tonne Foodbank Challenge
Around 13.4 million people have
been
living in poverty
in the UK in 2020/2021* which includes 3.9 million children. As the cost of living crisis is worsening poverty rates, we wanted to take meaningful action. That's why apart from our regular fundraising activities, in February 2023 we  launched a campaign to collect 1 Tonne of food for our local foodbanks. Read more about it here.
Want to get involved? Simply contact us for more information.
I give suppliesweb 5 stars because I feel that's the level of service I've received in the 5 years + that I have used this company. I watched this company grow over the years and their service to us at HGF Ltd hasn't faltered. I give kudos to this company, their staff and one member of staff in particular who in my estimation is a credit to the suppliesweb team, Kirstie Anderson. She's always pleasant, cheerful and very helpful when dealing with any issue/s I might have, she's excellent with sending updates to me on items that are delayed. Please forward my gratitude to her and her work ethics.
Within the last year we experienced a few difficulties with our previous supplier, and so we decided to make a change. Supplies web from our first interaction have been nothing but friendly and helpful, they make an extra effort and it really is appreciated. I look forward to working with them for the years that are to come.
The service we received from Supplies Web was excellent. Very professional and always went the extra mile to make sure our needs were met. Would highly recommend this company.
Supplies Web have been the best stationery supplier that a company could ask for. The customer service is outstanding, no matter how difficult my query is, they find a way to suit my needs. Every delivery comes super quick and sometimes they add complimentary gifts which are very thoughtful. They are an amazing, reliable, friendly, and helpful supplier and you cannot get any better. Highly recommend.
Supplies Web have been a supplier of ours for a number of years. Their customer service is exceptional, the team are friendly and always on hand to help. The products we order are always priced competitively and arrive swiftly. If you can't find what you are looking for on their website, simply send them an email and a member of the team gets back to you almost immediately. We would highly recommend their service!
Quick service and good quality, if you cannot order on their website send them an email and they are straight on it.
great company!! they identified my needs and managed to reduce costs by 20% as well as providing everything quicker than my previous suppplier. highly recommended.
Excellent company, swift delivery, good prices and outstanding customer service. Would highly recommend for all stationary needs and more!