DELIVERY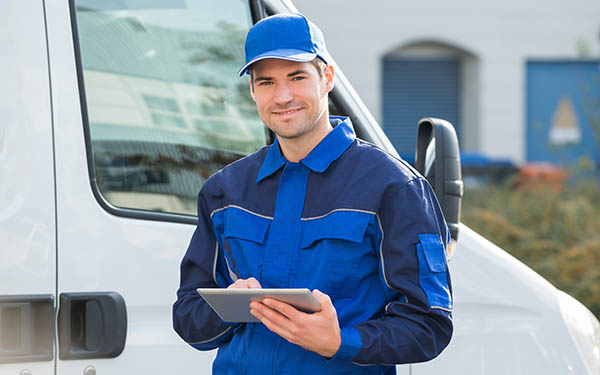 There is no minimum order value, and delivery is
free of charge on the majority of orders over £49.99
, notable exceptions are furniture and larger items / bulkier deliveries. If your order will incur additional delivery or installation charges, we will discuss this with you at point of order.
Delivery is nationwide covering 99% of UK locations. We stock 25,000 standard products, most of which are guaranteed next-day delivery as long as orders are placed before 5.30pm.
If the goods are urgent please contact us for details on our premium delivery services.
Please note that delivery of Furniture, and / or other items deemed to be in this category would vary per order. Furniture can be delivered, built and installed.
Requests for Proof of deliveries should be made via email to
info@suppliesweb.com
or logged as a query, no later than 3 months after the date of the invoice.
All deliveries must be signed for, please retain the despatch note or paperwork for your records.
Risk and Liability
Risk of loss and of damage to products passes to you on the date of first attempted delivery by us.
Substitute products
We reserve the right to substitute goods on your order with items of an equivalent type e.g. Blue lever arch file for a green one.
If you do not wish to accept the substituted item you must return it within 2 days of receipt.
Back orders
Goods that are on back order will be delivered as soon as they are available, this will be at no further charge.
Bulk deliveries
If you require a large quantity of an item delivered please contact us directly to discuss delivery method and costs.
I give suppliesweb 5 stars because I feel that's the level of service I've received in the 5 years + that I have used this company. I watched this company grow over the years and their service to us at HGF Ltd hasn't faltered. I give kudos to this company, their staff and one member of staff in particular who in my estimation is a credit to the suppliesweb team, Kirstie Anderson. She's always pleasant, cheerful and very helpful when dealing with any issue/s I might have, she's excellent with sending updates to me on items that are delayed. Please forward my gratitude to her and her work ethics.
Within the last year we experienced a few difficulties with our previous supplier, and so we decided to make a change. Supplies web from our first interaction have been nothing but friendly and helpful, they make an extra effort and it really is appreciated. I look forward to working with them for the years that are to come.
The service we received from Supplies Web was excellent. Very professional and always went the extra mile to make sure our needs were met. Would highly recommend this company.
Supplies Web have been the best stationery supplier that a company could ask for. The customer service is outstanding, no matter how difficult my query is, they find a way to suit my needs. Every delivery comes super quick and sometimes they add complimentary gifts which are very thoughtful. They are an amazing, reliable, friendly, and helpful supplier and you cannot get any better. Highly recommend.
Supplies Web have been a supplier of ours for a number of years. Their customer service is exceptional, the team are friendly and always on hand to help. The products we order are always priced competitively and arrive swiftly. If you can't find what you are looking for on their website, simply send them an email and a member of the team gets back to you almost immediately. We would highly recommend their service!
Quick service and good quality, if you cannot order on their website send them an email and they are straight on it.
great company!! they identified my needs and managed to reduce costs by 20% as well as providing everything quicker than my previous suppplier. highly recommended.
Excellent company, swift delivery, good prices and outstanding customer service. Would highly recommend for all stationary needs and more!