SAVING YOU
AND HASSLE
Purchasing
business supplies
and services has never been easier with Supplies Web. ​​We are a passionate team delivering exceptional services to clients of all shapes and sizes, saving you money, time and hassle without sacrificing quality. 
We provide a multitude of products and services that cater to the ever changing needs of the modern day working environment. As your all-in-one business service provider, our aim is to help you maximise efficiency within your business and to make sure that your office runs as smoothly as possible. 
Professional & Dedicated Team
Personal service from a local company you can contact at any time and speak to someone to resolve an issue.
Flexible delivery options
We have our own fleet of delivery vehicles that can deliver goods nationwide.
Free cost-reduction service
Simplicity
You'll have one account manager and one consolidated monthly invoice – that simple!
Charity Support
In 2023 we are supporting Workaid by recycling your unwanted/used toners to help raise funds for them.
Sustainable solutions
ISO 14001 accredited, we are committed to being a
sustainable organisation
both internally and in the sourcing and delivery of our products and services.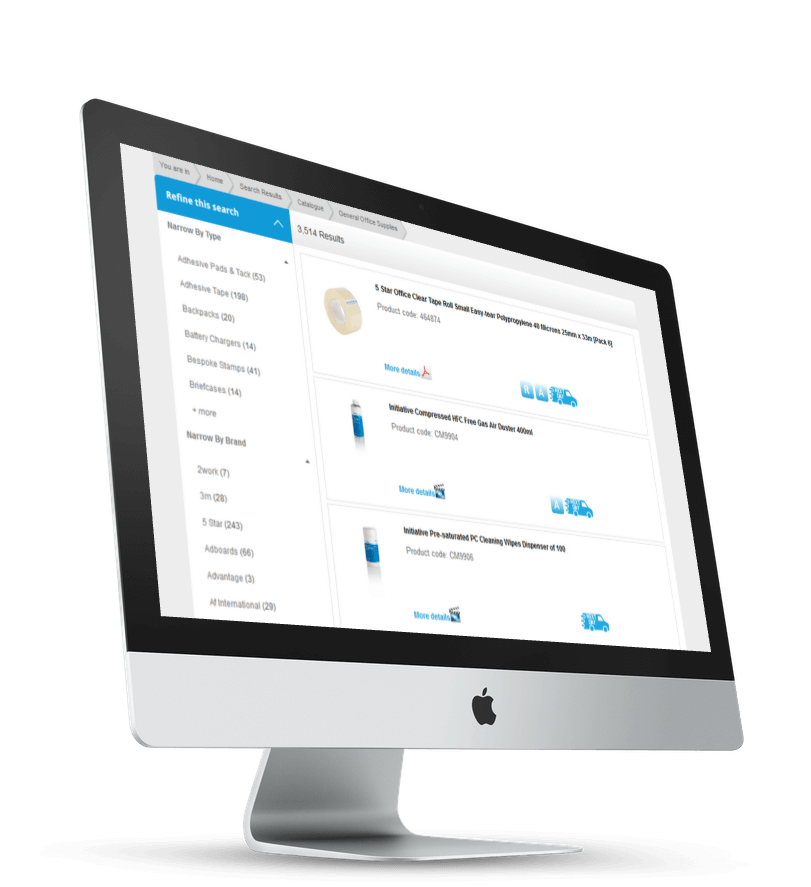 I give suppliesweb 5 stars because I feel that's the level of service I've received in the 5 years + that I have used this company. I watched this company grow over the years and their service to us at HGF Ltd hasn't faltered. I give kudos to this company, their staff and one member of staff in particular who in my estimation is a credit to the suppliesweb team, Kirstie Anderson. She's always pleasant, cheerful and very helpful when dealing with any issue/s I might have, she's excellent with sending updates to me on items that are delayed. Please forward my gratitude to her and her work ethics.
Within the last year we experienced a few difficulties with our previous supplier, and so we decided to make a change. Supplies web from our first interaction have been nothing but friendly and helpful, they make an extra effort and it really is appreciated. I look forward to working with them for the years that are to come.
The service we received from Supplies Web was excellent. Very professional and always went the extra mile to make sure our needs were met. Would highly recommend this company.
Supplies Web have been the best stationery supplier that a company could ask for. The customer service is outstanding, no matter how difficult my query is, they find a way to suit my needs. Every delivery comes super quick and sometimes they add complimentary gifts which are very thoughtful. They are an amazing, reliable, friendly, and helpful supplier and you cannot get any better. Highly recommend.
Supplies Web have been a supplier of ours for a number of years. Their customer service is exceptional, the team are friendly and always on hand to help. The products we order are always priced competitively and arrive swiftly. If you can't find what you are looking for on their website, simply send them an email and a member of the team gets back to you almost immediately. We would highly recommend their service!
Quick service and good quality, if you cannot order on their website send them an email and they are straight on it.
great company!! they identified my needs and managed to reduce costs by 20% as well as providing everything quicker than my previous suppplier. highly recommended.
Excellent company, swift delivery, good prices and outstanding customer service. Would highly recommend for all stationary needs and more!