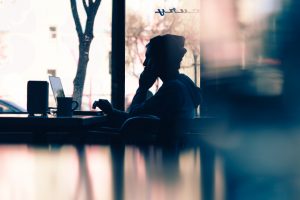 Losing yourself in a swirling sea of deep brown, watching gentle ripples as the spoon rotates in your cup;
Watching the world go by, whilst soft vapours curl up before your face.
The queue in the coffee shop, the coffee commuters, the route designed to pass your daily fix.
Coffee can be a quick drink, a shot; a paper-cupped route to a job.
Or it can be slow, a break from the masses, the bustle; a well earned catch-up with an old friend or a chance to sit and be.
A velvety hot moment on the lips, a warm embrace – smooth and strong, a way to start the day.
How do you take your coffee?      White or black?
A lifestyle choice, a declaration of your own being…an Espresso? an Americano, flat white, Cappuccino…?
The regulars, the visitors, the recluse, the extroverts – they all are somehow drawn to the coffee shop.
The flapping of a newspaper, the room of tilted heads; drinkers lost on their phones.
The clatter of cups meeting saucers, the fizz of milk being frothed and the churn of coffee beans.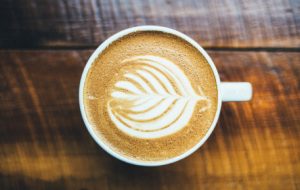 You can see why anyone would be drawn, the ambience and gentle hum of chatter allowing the alone drinker anonymity. Coffee is the most popular hot drink worldwide, with 2 billion cups consumed every day according to The British Coffee Association.
Here at Supplies Web, those amongst us who are coffee drinkers know that our daily cuppa, will make us feel awake, energised and relaxed, alert and ready for whatever the day brings! Which isn't surprising as coffee contains caffeine, stimulating our central nervous system, which can aid our performance by increasing our alertness and concentration.
But we mustn't forget the faithful cup of tea, there when you need it, a stalwart of British tradition.
"You can never get a cup of tea large enough or a book long enough to suit me" CS Lewis famously quoted.
According the UK Tea & Infusions Association website '84% of the British population' enjoy a tea or herbal infusion everyday.
A staggering '165 million daily or 60.2 billion' cups per year of tea are consumed in the UK.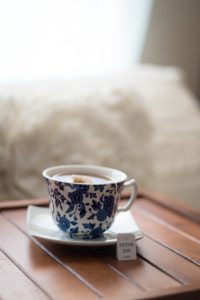 It's funny how one hot drink can invoke so many different emotions when I asked "how does tea make you feel?" in the office.  The responses I had ranged from 'warm and wakes me up ready for work'
'I like to drink tea during the day as I find it sociable, especially if everyone else is (ooh and with a biscuit)'
to
'I enjoy a nice cup of tea in the evening especially when I have a rich tea biscuit with it :)'
 We all need a hot drink, a pick-me up to get through the day  so make sure you are giving yourself the best possible brew or cuppa.
With tea always use freshly drawn boiled water (100c) as this "energises the leaf and extracts all the character and value efficiently from the tea".  Try and avoid using re-boiled water, difficult I know in the office, as the water must contain oxygen for the best flavour and the more the kettle has been re-boiled the less oxygen the water has, and if making tea in a mug always add milk last!
For a perfect cup of coffee, which I appreciate can be a little harder to achieve with the instant stuff…try adding some of the following for a completely improved taste:
A scoop or two of cocoa powder before adding the hot water to give yourself an instant mocha!
Butter, I know – what? But apparently a small slice of butter added with the milk or cream can transform your usual bitter tasting fix into a silky smooth experience.
Finally you can try a little cinnamon, perfect if you are watching the waistline as it's a healthier option to sweeteners. Add a small spoonful of powdered cinnamon to your cup before adding the hot water, and for a finishing flourish sprinkle some cinnamon on top.
As I write this I can hear in the background the soft murmur of coffee shop life, along with the determined tones of Lindsey Buckingham, telling me to "Go your own way",  and with my choice of hot drink I can certainly go my own way, creating my daily fix and a declaration of me.
What is yours going to be?