With Spring well and truly upon us, a desk clear-out and an office Spring Clean is long overdue!
Now is the ideal time to start organising your work areas, as it is essential to boost morale and increase productivity in your business.
However you spring into action this month, we can supply you with all the right products to make cleaning up a breeze.
Traditional Office Supplies
As well as recycling the documents you no longer need, you never know when you are going to need certain records and reports.
Organise these important documents in Presentation Pockets, Arch Files or Letter Trays!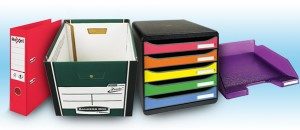 Technology
Don't forget to clean your technology as this often gets neglected.
Clean your keyboard and monitors with our AF range.
Online disorganisation can be just as stressful as physical mess, organise your digital life with the Verbatim Portable Disk Drive.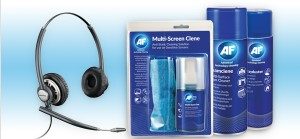 Furniture
Too much clutter, not enough storage?
Invest in better storage! Whether it's stationery or sensitive information, create a clutter free environment with Talos' Stationery Cupboard or the Drawer Filing Cabinet.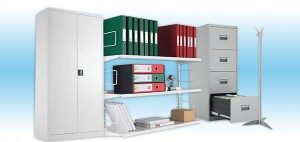 Facilities Supplies
Once you have tidied your desk and have a nice clear work space, wipe down and disinfect everything with our 2Work Multi Surface Cleaner.
A spray mop is also a quick and easy way to keep the floor clean. When you're all done, keep that 'newly cleaned' smell by finishing off with the Febreze air Freshener.